Bachelor's studium
International Baccalaureate Programme "Higher National Diploma" in the field: Business and Management
Come and see us, you will be pleased!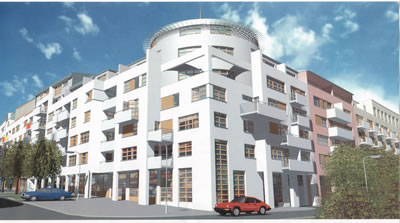 First stage: "Higher National Diploma" (HND)
Second stage: B. A. programme in cooperation with foreign universities
Mode of Attendance for HND: Two years study according to the English programme in the full-time study, three years study in the part-time study (two Saturdays in a month) or online distance study.
Programme is delivered in Czech or English.
Graduates of the Higher National Diploma (HND) receive the qualification "Higher National Diploma" issued by the English head office of EDEXCEL.
After finishing this programme students can continue their studies through British universities on a one year online course leading to a Bachelor's degree.
Subjects:
Business environment, Managing Financial Resources and Decisions, Organisations and Behaviour, Marketing Principles, Aspects of Contract and Negligence for Business, Business Decision Making, Business Strategy, Research Project, Managing Communicatins, Knowledge and Information, Advertising and Promotion in Business, Marketing Planning, Human Resource Management, Managing Human, Resources, Employee Relations, Small Business Enterprise, Business Psychology
Subjects in the last B.A. year are dependant upon the university chosen.
School fee for HND:
Full-time study: CZK 68 760 / term
Part-time study: CZK 38 200 / term
The fee includes: study, textbooks, language courses, unlimited free Internet access, tutorials.
B. A. price: depends on the university chosen, see MBA Online.
Download: